Michelle Keating, Founder of Dreamers Duo, NZ

Dr. Tess Moeke-Maxwell, Auckland NZ
Tess After Three Sessions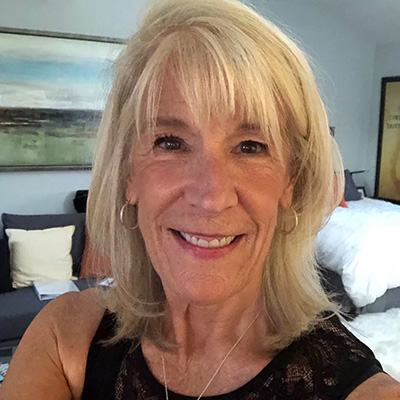 I have been working with Ruth for several months.  I find her to be an insightful,  wise and compassionate life coach.  What I appreciate about her coaching and her style is that she is direct, honest, and has impeccable integrity while at the same time maintaining a joyful and incredibly positive outlook on life.    
Ruth has the ability to listen with an open mind and an open heart. When I have felt stuck in the details and the minute of a problem, Ruth has gently and skillfully guided me to approach it with a wider lens to allow me to view the situation with a broader perspective.   And just as often, when I have felt overwhelmed by the magnitude of a project, Ruth has invited me to discover  the calm, centered, approach to appreciating the value of mindful baby-steps forward.
Ruth believes and trusts that her clients are their own best resources.  She invites them to dream, and then to create the path to fulfilling that dream.  I will say that, from a client's perspective, this feels both empowering and deliciously affirming.
Hypnotherapist/Life Coach in LA, USA
I can highly recommend Ruth as a life coach, she is warm, empathetic, kind and skilled at guiding you through difficult situations. She has a genuine desire to help you learn and grow into the best human being you can become.
Language Therapist/ Mindfulness Teacher in Tauranga, NZ
When I first approached Ruth for life coaching, I was feeling lost and unsure of which direction my life was going. Even in my first session, I wasn't able to really describe the problems and concerns I wanted to work on. With Ruth's guidance, I was able to start putting things into perspective. She helped me to discern what my goals really were and help me realise how my own thoughts and feelings were acting as barriers to what I wanted to achieve. In our sessions, I addressed my fear, self doubt and learned techniques and strategies that helped me to turn those thoughts around. Ruth was kind, insightful and incredibly lovely to work with. I would highly recommend her for anyone.
Ruth is absolutely on point as a coach. Whenever I've struggled with a decision or needed guidance, she has helped me to accurately pinpoint exactly where my inner answers lie, and helped me navigate through the messiness of my life with precision, compassion, curiosity and fun.